Beginner Couch to 5km Running Course - Next course date TBC


The April to June course is now underway but you can express your interest for our next course by emailing This email address is being protected from spambots. You need JavaScript enabled to view it.. The next course date will be confirmed soon.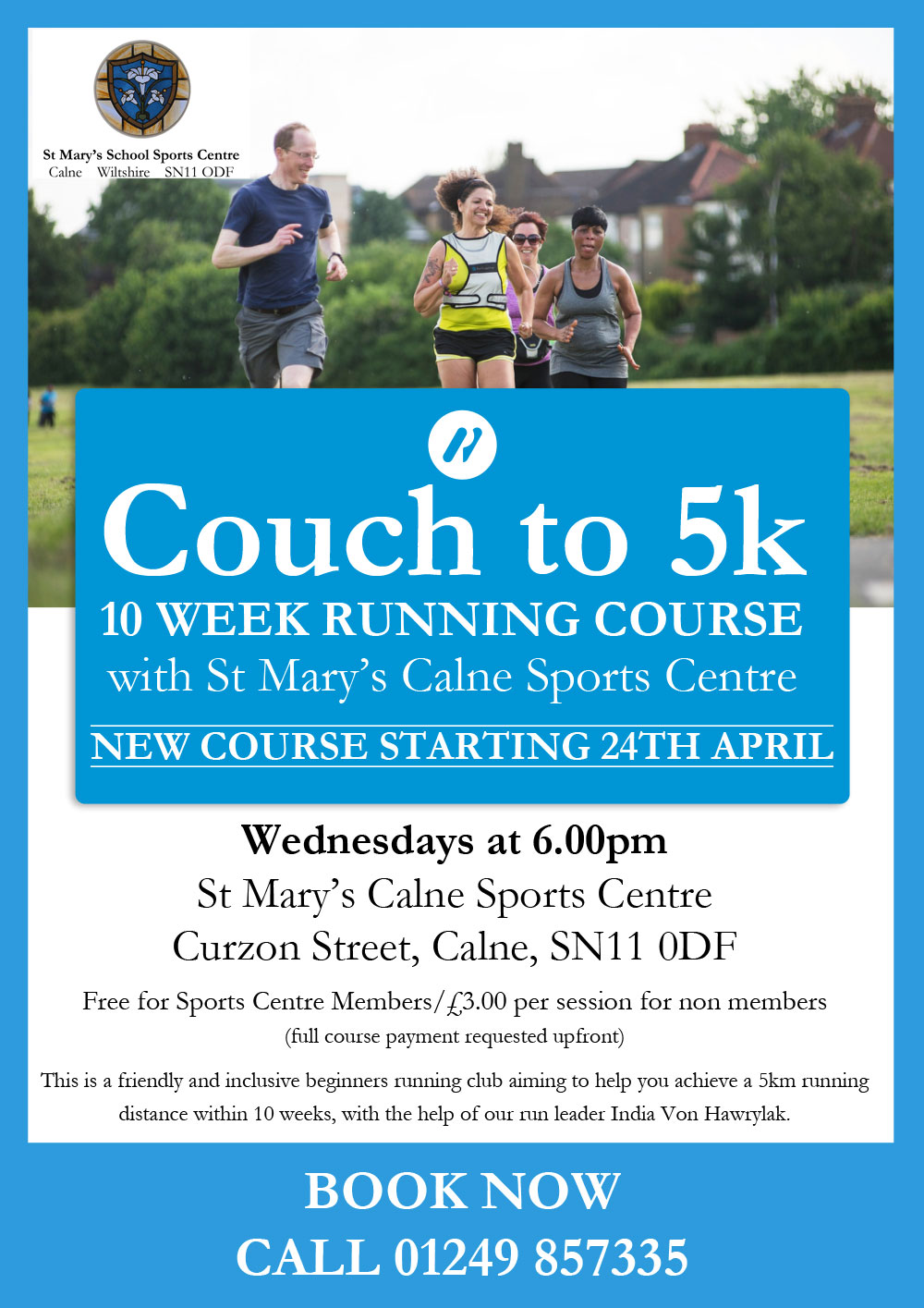 Course Guide
Choose a course that will suit your style and ability. If in doubt, staff will be pleased to advise you.
Wear appropriate clothing and make sure your footwear is designed for the activity. 
As a courtesy to others and for health and safety reasons, please arrive 5 minutes before the class start time to set up. We will refuse access to anyone arriving after the class has started. The warm up is a crucial part of the session and reduces the risk of injury.
Drink plenty of water before, during and after the exercise.
Never exercise after a heavy meal. A light carbohydrate snack is ideal.  
Inform your instructor of any medication, injury, ante/post natal or illness that may affect your ability to exercise.
Never exercise when feeling unwell.


Cost
Free for Sports Centre members or just £30.00 per 10 week course for non members.


Bookings & Payments
Payment for courses must be received at the time of booking to ensure your place is reserved. 
You can pay by cheque, card or cash at reception. Once we have taken your first payment you can pay by card over the phone or 'top up' via the Home Portal.
If payment is not received for the next 10 week block by your last session then the Home Portal will automatically remove you from the course and the place will be made available to another member.
Cancellation Policy
Refunds will only be given if requested in writing before the course start date. Please see the cancellation and refund policy in reception for full details.
Are you ready for exercise? Please ensure you read the Health Commitment Statement before your course starts.